The Food and Drink Federation's February trade report has information to read for the food industry as the dairy and meat sectors are hardest hit.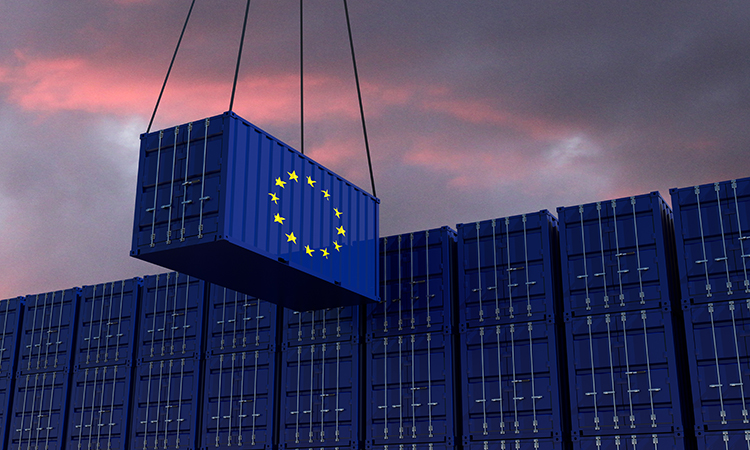 The FDF's trade report revealed some rather sharp declines in exports
The Food and Drink Federation (FDF) has theirs Snapshot of the UK-EU food and beverage trade for February 2021 with some punishment results for certain sectors.
According to the FDF, total food and beverage exports fell by 21.3 percent, while exports to the EU fell by 40.9 percent compared to the same period of the previous year. According to the association, exports to the EU fell by a total of £ 1.1bn from February 2020 as food manufacturers adjust to a new way of doing business in a post-Brexit world.
The exports of milk and cream were hardest hit. Exports to the EU were just £ 0.9million in February 1, 2021, compared to £ 24.2million at the same time last year (a decrease of almost 96.4 percent). Similarly, beef exports to the EU fell by £ 26 million, a decrease of 77.6 percent from the previous year.
Of the ten most popular products exported to the EU, only whiskey saw a positive change. In February 2021, growth of 9.3 percent was recorded compared to the same period in 2020.
The fact that exports to the EU have declined will come as no surprise to many – there was great confusion over legislation and working conditions in the early stages of 2021 as businesses adjusted to life after the UK left the trading bloc. Still, it will likely be the extent of the deficits that will shock the most.
"While UK food and beverage exports to the EU improved from a 76 percent decline in January, they are still down nearly 41 percent in February 2021," said Dominic Goudie, director of international trade at the EVS.
"Exports to our largest market, Ireland, have also fallen by more than two thirds. UK businesses continue to struggle with inconsistent and incorrect requirements on EU borders and small businesses are hardest hit as the distribution of groups across the EU is coinciding.
"This week, new EU import regulations for composite products went into effect, adding complexity, cost and uncertainty to UK exporters. It is important that the EU-UK Partnership Council and its specialized trade committees are convened to resolve urgent problems in the implementation of the EU-UK Trade and Cooperation Agreement and to ensure that small businesses benefit from it Trade agreements cannot be excluded from trade. "Added.