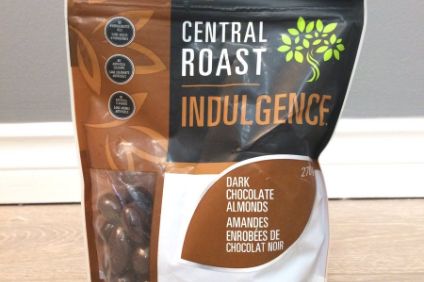 GreenSpace Brands – new CEO appointed
Canadian plant-based food company GreenSpace Brands has named Shawn Warren, Executive of Dole Food Co., as new CEO and President.
Warren is replacing Paul Henderson, who has served as Interim CEO since last July, and looks forward to addressing the "challenges" of the company, which saw its 2020 fiscal year revenue decline 27.9%.
He is a seasoned food industry manager who previously held senior positions in North America and Asia. He was President of Packaged Food Asia for Dole and Senior Vice President Strategy Asia Pacific for Mondelez International.
Warren, who will take on the role on Monday (June 5th), has also led various companies for Kraft Canada.
Henderson said on behalf of the Toronto-based Board of Directors of GreenSpace, "We are excited about Shawn's decision to join GreenSpace and lead it into the future, and we trust him and his ability to create a path for our company that will Results. " Value that our shareholders are looking for. "
Henderson will step down as Executive Chairman but will serve as Chairman of the Board of Directors.
Warren said, "Throughout my career to date, I've focused on driving profitable growth and creating shareholder value with smart investments in a company's existing brands while quickly eliminating complexity and cost. I'm confident we can achieve our strategic goals Realize GreenSpace and deliver profitably in the long term. " Growth and create tremendous value for the business.
"I look forward to quickly addressing the challenges the company faces today, and I look forward to working closely with the GreenSpace team to find and pursue a path that creates value for consumers, customers and all shareholders increased. "
GreenSpace mainly produces plant-based foods in the natural and organic area.
It owns Love Child Organics, which makes organic foods for infants and toddlers, Central Roast, a "clean snack" brand that focuses on nut and seed mixes, and the plant-based old milk brand Go Veggie.
In January last year, GreenSpace Brands announced that it would sell shares through a private placement and restructure its debt after a five-month strategic review.
Henderson's preliminary CEO notice was made in July following Matt von Teichman's resignation.
In September the company announced that it had restructured its debt, renegotiated the terms of its loan with Primary Cital, and entered into a new credit facility with Pivot Financial.
In October, GreenSpace reported annual financial results of $ 49.1 million ($ 39 million) in revenue, a 27.9% year-over-year decrease.
Last month, the company's last fiscal year posted a 39% drop in sales to $ 6.9 million. Adjusted EBITDA was CAD 2.2 million compared to CAD 3.7 million 12 months ago.