The Lloyd's Register poll of beverage executives says that despite the risk of food fraud, it is not a high priority for many industry leaders.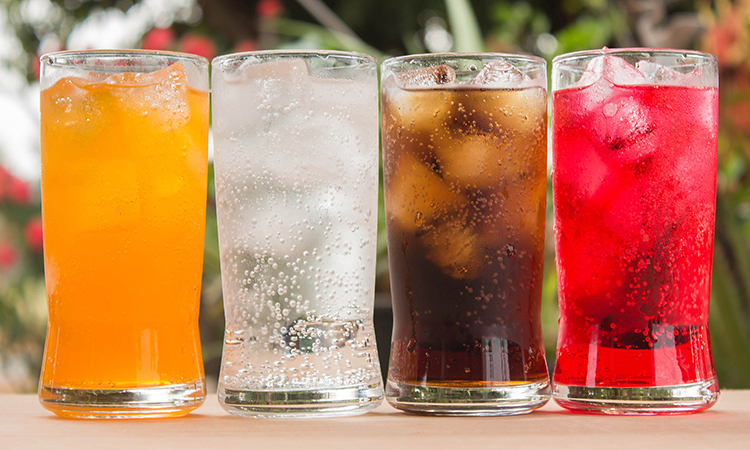 A combination of widespread food fraud incidents and significant supply chain disruptions signals rising brand and product risk for global beverage manufacturers, according to a new report from supply chain assurance specialist Lloyd's Register.
In a survey of 100 beverage executives, 97 percent said they had been affected by food fraud in the past 12 months, while 80 percent said food fraud was a growing problem for their business. The impact of COVID-19 on supply chain performance was also felt. 92 percent of beverage manufacturers reported "significant" supplier problems last year.
According to the report, these factors undermine confidence in supply chains. Only one in five (22 percent) of respondents said they were "very confident" that suppliers meet food safety standards, while 70 percent of respondents said they had been forced to close at least one of their suppliers in the past 12 months switch .
Even so, only 37 percent of those surveyed consider the fight against fraud a "very high priority", and a significant minority (one in five) in the alcohol sector rate it as "average priority" or lower.
Food safety must also be given a higher priority when screening suppliers. Only 32 percent of those surveyed stated that their suppliers were checked against a recognized benchmark standard of the Global Food Safety Initiative (GFSI). Almost one in five (19 percent) admitted that either no food safety reviews are carried out as part of procurement decisions or that compliance with legal requirements is considered sufficient.
"The disruption caused by the pandemic has helped highlight deeply ingrained problems in the beverage supply chain that this survey is now bringing to the surface," said Kimberly Carey Coffin, global technical director at Lloyd's Register.
"With food fraud happening almost everywhere in the industry and supply chain performance under pressure, it's hard to believe that the two are not linked."
Coffin noted that while food fraud is recognized as "not an easy fix", because of the way it occurs and how it occurs, simply "doing nothing is not an option".
She continued: "A systematic assessment of the weaknesses in the supply chains is important in order to understand where the weaknesses lie. However, there is still a long way to go as industry standards are currently being overlooked when screening suppliers. The simple step to adopting GFSI benchmarking is a solid first step towards much-needed security in times of growing uncertainty and risk. "
The survey also found that only half of respondents review supplier performance at least once a year, with 40 percent reviewing performance every one to two years. Another 10 percent said their assessments take place every two years or more. When a problem occurs, only 32 percent have ever tried to work with suppliers to solve the problem.
"Our survey reveals some surprising trends in the frequency of supply chain audits. The bottom line, however, is that when it comes to risk management, not all suppliers are the same and one size is not suitable for all, "added Coffin.
"If you can determine how performance is managed between suppliers with different risk profiles, you can ensure a more appropriate mix of proactive and reactive measures to build trust."
Click for more information and to download the full report Here.