The health supplements industry is so dynamic that it is hard to catch up with all the product innovations happening in the market.  One great way to be up-to-date on all the latest market developments is through Healthy-Finds.
To illustrate, do you know that plant protein powder can also be a source of probiotics which is good for your gut?
Because of Healthy-Finds, natural yet innovative and effective brands that do not have the marketing machinery to compete with the big companies are able to find their voice…and their way…into your households.  
Read the story of Scott Christ.  
Scott Christ is a healthy eater and fitness enthusiast who, at a momentous point in his life, was looking for a clean protein powder in the market – but couldn't find any.
And, being the kindhearted, problem-solver that he is – he decided to make his own to offer to the people like him who want to eat clean.
It took him a year to finalize the recipe for his first product – Pure Food Raw Cacao Protein Powder – which he officially launched in the digital space in August 2015.
A risk-taker, he used all of his and his wife's combined savings to make the first batch and made just enough to get by.
In January 2016, he launched his second product – the Vanilla flavor.  By then he still wasn't selling much but was deeply encouraged by the positive feedback he was getting from his customers.  A lot of them lost weight and felt better, lighter, more energetic.  At this point, he decided to quit his job as a CRO and SEO consultant to work on Pure Food full-time.  By early 2017, the company started flying.
Pure Food is the first to come up with a plant protein powder WITH probiotics and remains to be the cleanest, healthiest plant protein powder + probiotic mixture on the market today.
Their Ingredients List and Nutrition Facts Label do not lie – unlike other brands which claim to be all-natural but are really just banking on marketing hype.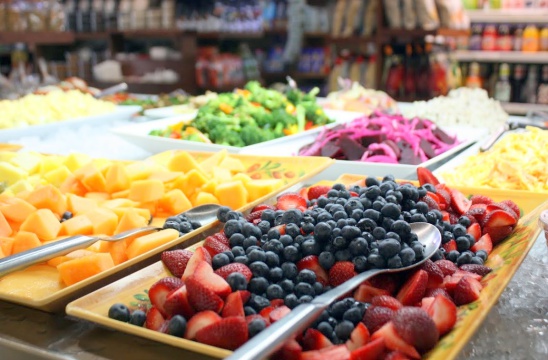 Pure Food Protein Powder is simply what it says it is – 100% real food.
Pure Food Company was built on the following pillars:  
PURITY – Use pure, organic, whole food ingredients.  No fillers, flavors, GMOs, or other additives, ever.
HONESTY – Be 100% honest, open, and transparent with customers.  The company does not claim that theirs is the best tasting or the cheapest protein powder.  Scott says,"The people who benefit from Pure Food the most are those who choose (or aspire to choose) clean, organic, plant-based food over processed foods and have a burning desire to learn more about where their food comes from, what's in it, and how it can help them improve their lives and the lives of others."
QUALITY – Offer more nutritional value for the price with the highest quality standards.
GENEROSITY
Pure Food will actually help you:
Eat cleaner – with its raw, vegan ingredients.
Improve gut health.  Their patented probiotic strain, GanadenBC30 (Bacillus Coagulans), survives and thrives in your digestive system (94% of probiotics do not) and is backed by 25 peer-reviewed clinical research studies that show its effectiveness in helping with bloating, gas, and abdominal pain; improving digestion; increasing utilization of minerals and proteins; and supporting immune function.  It is one of the best probiotics available today to support digestive and immune health and improve protein absorption
Get leaner – as it promotes fat loss while feeding your hungry muscles.
The best thing about Pure Food is that the company really gives back.  It helps the lives of small sustainable, organic farmers by sourcing from them.  It also donates 5 meals to hungry families for every product sold through its partnership with Feeding America.
And this is why Healthy-Finds recommends Pure Food for you!