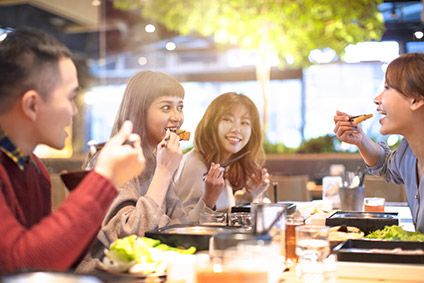 China's cheese market is expected to grow by 13% by 2025
The demand for cheese in China is increasing and the growth forecasts are optimistic, but there are still barriers to consumption. GlobalData Consumer suggests ways in which manufacturers can take advantage of the increased interest in the product.
China's cheese market is small compared to dairy segments like liquid milk and drinkable yogurt – but it's growing and is expected to see solid growth.
However, most Chinese consumers are still not used to the flavors and aroma of cheese. Hence, knowing how to change Chinese consumers' taste preferences is key to further opening up the market to more buyers.
GlobalData research As of August, 32% of consumers in China showed that they wanted to increase their milk intake as much as possible, with another 47% trying to consume a moderate amount. In the same survey, more than half (53%) of consumers stated dairy products when asked what foods they would most like to eat.
These data suggest that Chinese shoppers view dairy products as a desirable part of their diet. However, China's average cheese consumption is still relatively low, especially when compared to neighboring countries like Jan and South Korea. According to the OECDJan and South Korea's per capita cheese consumption is 2.35 kg and 3.09 kg, respectively, while China lags behind with 0.3 kg.
In the past, ethnic minorities such as Mongols or citizens returning from trips abroad were the largest cheese consumers in China. Despite the growing interest, the taste and combination of cheese with other foods remain barriers to consumption.
In China, cheese products for children are the most popular cheese offering. Liyi, Mengniu Dairy and Bright Dairy are among the dairy majors that offer cheese products for children. Those born in the 1980s and 1990s are gradually becoming parents and looking for more nutritious foods for their children. Most cheese products aimed at children touted their high calcium and protein content, while they also come in a stick or even on a stick (like an ice cream lolly) for ease of kid-friendly consumption. This new generation, growing up eating cheese, will be another large potential consumer group to focus on in the future.
There are an increasing number of food and beverage brands that have started bringing cheese flavors to market as part of new snack and milk offerings. The Xiangpiaopiao brand is offering an instant milkshake made with a mixture of sea salt and cheese, while the Qiaqia brand has released cheese-flavored sunflower seeds. These new releases offer consumers an opportunity to get used to the taste and smell of cheese and its various uses in food.
Elsewhere, making a fusion dish with cheese by combining it with local foods could offer manufacturers a new marketing opportunity.
A trend seen in January in the 1990s led consumers to choose toast for breakfast. This gave manufacturers the opportunity in January to market a processed cheese especially for the occasion. Now toast cheese has become an important product in the Janese market.
In South Korea there is now a fusion dish with a Korean hot dog filled with cheese or corn cheese (a Korean dish made from sweet corn and mozzarella). Although there are currently no well-known cheese fusion dishes in China, manufacturers have an opportunity to get creative and introduce the product to the Chinese market in new and exciting ways.
According to GlobalData, the value of the Chinese cheese market is expected to increase from a projected USD 1.06 billion in 2020 to USD 1.96 billion in 2025, an average annual growth rate of around 13%. China's cheese market is growing rapidly and knowing how to embrace new trends will be vital for manufacturers looking to capitalize on the potential cheese boom.