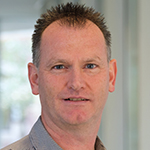 Marco Blokland is a food scientist / project manager at Wageningen Food Safety Research (WFSR), part of Wageningen University and Research in the Netherlands. He received his MSc in analytical science in 2002.
Blokland worked until 2010 as a study director for various food safety projects at the National Institute for Public Health and the Environment. He has since worked as a scientist at the WFSR, focusing on the detection of food contaminants using various advanced mass spectrometric techniques. His current research focus is on-site mass spectrometry and high-resolution mass spectrometry analysis.
Dr. Yelena Sozhnikova is a research chemist with the US Department of Agriculture's Agricultural Research Service (USDA) in Wyndmoor, PA. Her research is focused on developing and evaluating new, beneficial analytical methods for organic contaminants, including pesticides, veterinary drugs, environmental contaminants, and emerging contaminants.
She conducts research projects on sample processing and preparation, analytical separations using gas or liquid chromatography, detection of mass spectrometry, and data processing and method validation for various chemical contaminants in food in order to improve their analysis.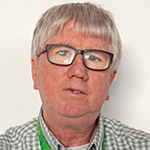 Dr. Jim Garvey Graduated from the National University of Ireland (Galway) with a PhD in organic chemistry. He developed his career in the pharmaceutical industry as a research chemist before becoming a process development manager in the industry.
Since 1999, Dr. Garvey works in the pesticide control laboratory where he is currently leading the implementation of HRAM technology in the residue laboratory. He was recently appointed head of food chemistry in the Department of Agriculture, Food and the Navy.
In addition to pesticides, the field of food chemistry also includes veterinary drugs, the analysis of the composition of dairy products, contaminants and elemental analysis.