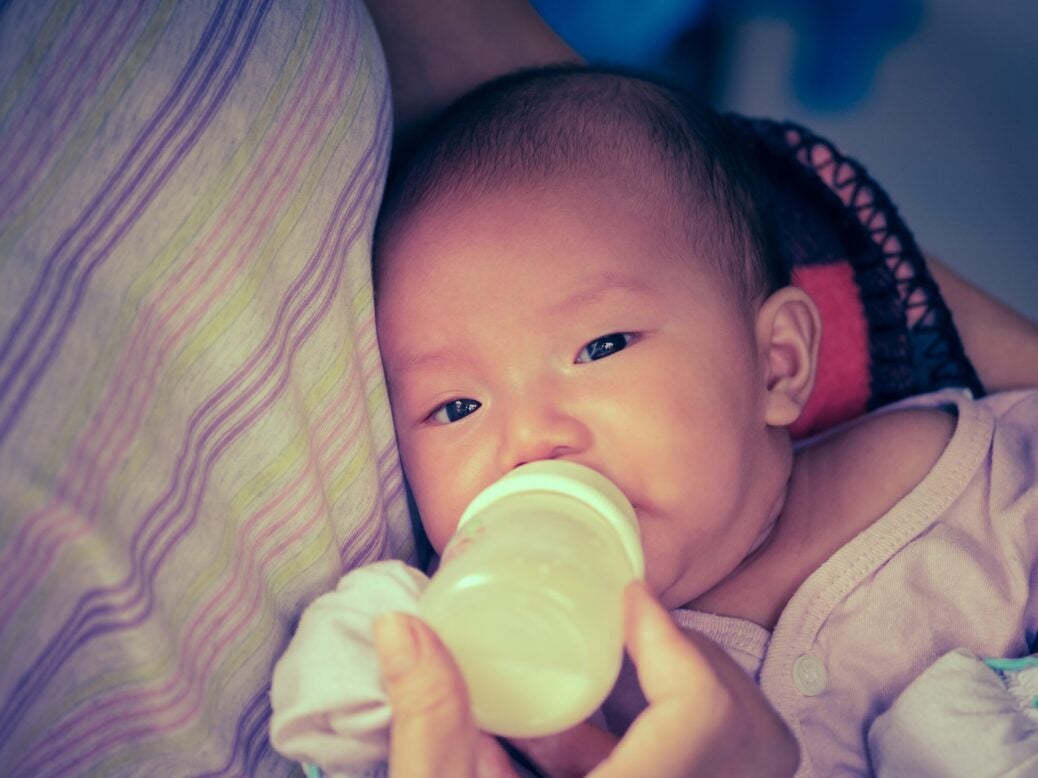 UK consumer goods heavyweight Reckitt Benckiser is reportedly considering the future of its infant nutrition business.
Bloombergciting people familiar with the matter, said on Friday (4 February) Reckitt Benckiser is weighing options for the division, which includes the Enfamil infant-formula brand.
The publication said the group has been "informally gauging buyer interest in the operations", with deliberations at an early stage.
Reckitt Benckiser, which owns brands including Dettol bleach and Finish dishwasher tablets, moved into infant formula five years ago through its US$17bn 2017 takeover from US-based manufacturer Mead Johnson.
In June last year, the company sold its infant-formula business in China to local investment firm Primavera Cital amid falling birth rates and intensifying local competition. At the time, Reckitt Benckiser said the transaction gave the assets sold "an implied enterprise value" of US$2.2bn. It retained an 8% stake in the business.
In February 2020, Reckitt Benckiser booked a writedown of more than GBP5bn (US$6.75bn) thanks to the weaker prospects for growth from its infant and child-nutrition poor in China.
Around half the sales from the remainder of the company's infant-formula assets are generated in the US, according to Martin Deboo, an equity analyst at investment bank Jefferies who covers the business. Research from GlobalData suggests Reckitt Benckiser was the third-largest player in the US market, behind Abbott Laboratories and Nestlé, when measuring sales in 2020. GlobalData's figures gave Reckitt Benckiser a market share of 25.9%, with Nestlé at 28% and Abbott Laboratories at 28.5%.
In a note to investors issued yesterday, Deboo wrote: "We expect a positive reaction this morning to the news after Friday's close that RKT [Reckitt Benckiser] is exploring the sale of what remains of its unloved IFCN assets. But we counsel against too much euphoria: this is the number four player [globally]in a troubled industry, with Danone or Feihe the only incumbents free of anti-trust complications."
In a note to investors, AllianceBernstein analyst Bruno Monteyne said: "Reckitt may well be doing the right thing with considering the disposal of infant nutrition. But before considering that a great catalyst on the stock, reflect on why they are considering this now and how that fits with commentary they have given in the past on the attractiveness of their categories previously"
Just Food has asked Reckitt Benckiser for confirmation of the Bloomberg story.
Shares in Reckitt Benckiser were up 0.0069% at 5,814 pence at 11:24 GMT.