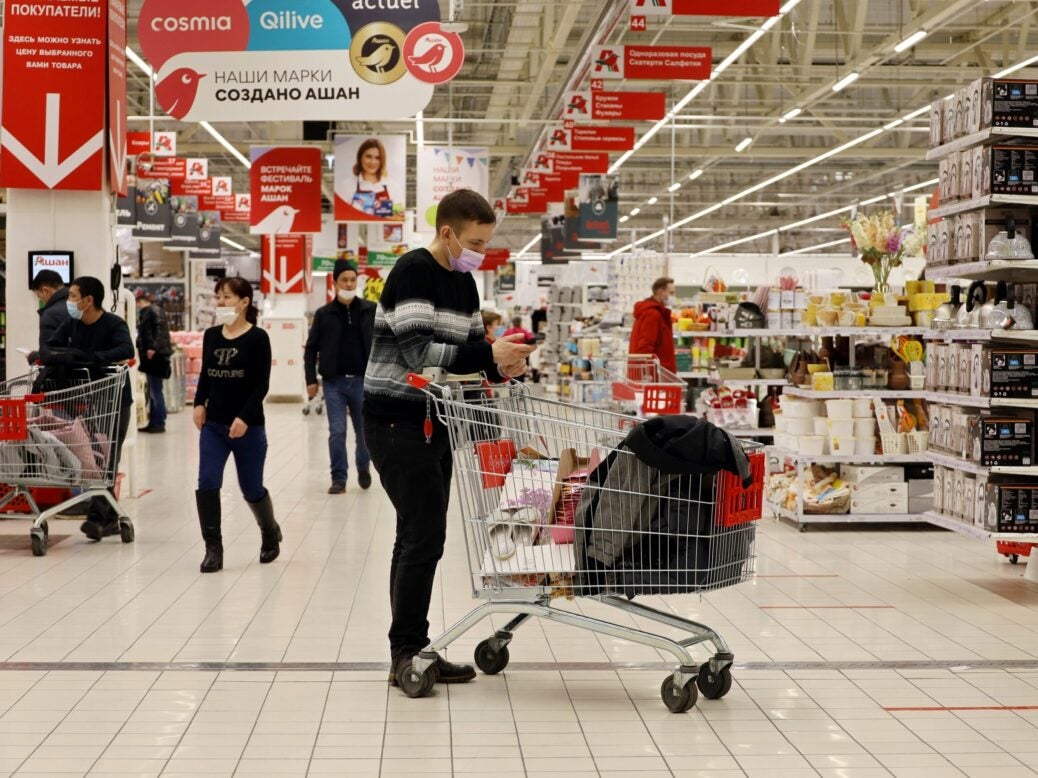 Russia's government has introduced temporary restrictions on the export of grain and sugar in an attempt to shore up supplies in its domestic market.
Moscow yesterday (14 March) announced it would ban shipments of wheat, rye, barley and maize to neighboring Eurasian Economic Union (EAEU) states until the end of June.
The executive order also includes a longer ban, until 31 August, on all exports of white and raw sugar.
A statement on the Russian government's website said the moves had been made "to protect the domestic food market in the face of external restrictions".
To support imports of sugar into the country, Russia has set up a tariff exemption up to a volume of 300,000 tons, the TASS news agency reported.
Russia and Ukraine are among the world's largest exporters of wheat. When it comes to production, China is the country that grows the largest amount of wheat, followed by India, Russia, the US, France and Ukraine
The conflict in Ukraine has raised concerns about food security, particularly in developing economies that are buyers of Russia's wheat.
Independent Russian news agency interfax reported government statistics which revealed that Russia exported 28.1m tonnes of grain from 1 July 2021 to 10 March 2022, a figure that does not include exports to EAEU countries this year.
According to Moscow is to continue issuing special export licenses to traders within its quota.
Meanwhile, Moscow has sought to prevent the stockpiling of groceries at home by reassuring local consumers there is no risk of a food shortage despite the sanctions imposed on the country following its invasion of Ukraine.
Seeking to settle the nerves of consumers, and to prevent stockpiling of groceries, Russia said today (15 March), there is no risk of a food shortage in the domestic market despite the sanctions imposed by Western governments and the fact a number of foreign food businesses have either pulled out of the market or scaled back operations.
TASS quoted Russia's Deputy Prime Minister Viktoria Abramchenko saying: "Russia provides itself with basic food products and continues to expand import supplies to saturate the market with various products and increase the range for the Russian consumer. You should not heat up artificial demand with purchases for future use."
She added: "We will reorient the market and establish mutually profitable trade, expand our partnership network with friendly countries."
For more on Just Food's coverage of how the conflict is affecting the food industry, please visit our dedicated microsite.