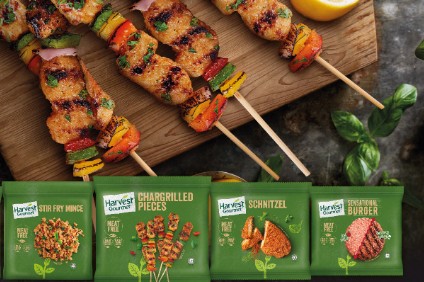 Nestle opened a plant-based meat factory in Malaysia this week
A series of announcements this week underscores the optimism of plant-based meat alternative manufacturers about the opportunities in Asia, writes Dean Best.
In the past 18 months, the vegetable meat markets in Asia have seen numerous brands launched, significant investments in startups, and interest from companies in Europe and North America.
However, to support the long-term development of a market, investments must be made in production, either owned or through co-manufacturers. This week there were two announcements in the region that caught the eye.
On Wednesday, Nestlé unveiled its new manufacturing facility in Malaysia, which produces vegetable protein products for Asian markets under the Harvest Gourmet brand. The facility joins another facility that the world's largest plant-based food manufacturer has in the northern Chinese city of Tianjin.
Elsewhere, Beyond Meat officially opened its proposed manufacturing facility near Shanghai yesterday, a project that was first announced in September.
Local manufacturing should support both companies' ambitions in Asia for several reasons, but two will be among the most important – price and innovation. Close-to-market manufacturing offers companies better opportunities to achieve economies of scale that are vital in an emerging category like plant-based meat, where the price differential compared to traditional products can be a significant barrier – not least in emerging economies in Asia.
Second, local production can mean companies are better able to tailor products to suit the occasions, habits and tastes of local consumers, which in turn is very important in the emerging Asian plant-based meat market when manufacturers are less concerned than the burger Should focus on more providing alternatives to longstanding local dishes.
"The opening of the new Jiaxing facility is expected to allow us to accelerate the pace of innovation and introduce our products at the speed and size required to remain competitive in the region," said Candy Chan, general manager of business Beyond Meat in China said.
Investing in manufacturing is only part of building a sustainable market for vegetable meat products in Asia. Supply chain and distribution are just as important as product and pricing. However, if plant-based manufacturers are serious about building a lucrative market in Asia, money must be spent on production.
International companies like Nestlé and Beyond Meat are not alone. Green Monday Group, the Hong Kong-based company that owns one of the flagship Asian meat alternatives, OmniPork, announced this week that it will start production at a greenfield manufacturing facility in China, the first in Country. later that year. The facility will be the second and a third could be on the way as Green Monday plans to open up additional markets in the region.
There is still a very long way to go before plant-based meat companies can safely assume that Asia will become an important market for their products, but the start-up of the Cex will be critical to any success and is also a sign of optimism some hold on to the prospect of the region.