New research suggests that Brazil in particular could benefit from field management strategies that could "drastically" reduce greenhouse gas emissions.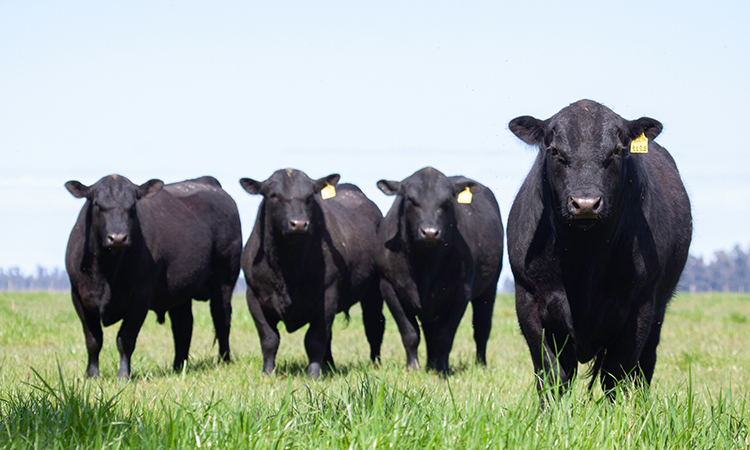 An assessment of 12 different strategies for reducing beef production emissions around the world found that the industry could reduce greenhouse gas (GHG) emissions by up to 50 percent in certain regions, with the United States and Brazil having the greatest potential new study Published in Global Change Biology.
A research team led by Colorado State University (CSU) and funded by the Climate and Land Use Alliance claims that the widespread application of improved ranching management practices in two different areas of beef production would result in significant emissions reductions. This includes greater efficiency to produce more beef per unit of GHG emitted – making bigger cows grow faster – and improved land management strategies to increase the carbon sequestration of soil and crops on pasture land.
Worldwide, cattle produce around 78 percent of total greenhouse gas emissions from livestock. However, according to lead author Daniela Cusack, an assistant professor in the CSU's Department of Ecosystem Science and Sustainability, many management solutions may be known that reduce the beef industry's footprint, but cannot completely eliminate it if applied widely.
Overall, the research team found that sites achieved a 46 percent reduction in net greenhouse gas emissions per unit of beef by applying carbon sequestration strategies to pasture land, including using organic soil changes and restoring trees and perennial vegetation in areas with degraded forests , Forests and river banks. In addition, the researchers found that a total of 8 percent reduction in net greenhouse gases was achieved at sites using growth efficiency strategies.
"Our analysis shows that we can improve the efficiency and sustainability of beef production, which would significantly reduce the industry's climate impact," said Cusack.
"At the same time, without further innovations and strategies that go beyond land management and increasing growth efficiency, we will never achieve net zero emissions. There is a lot of room for improvement around the world. "
Global analysis
The researchers analyzed 292 comparisons of "improved" with "conventional" beef production systems in Asia, Australia, Brazil, Canada, Latin America and the USA. The analysis showed that Brazilian beef production has the greatest potential for emission reductions.
In the studies analyzed, the researchers found a 57 percent reduction in greenhouse gas emissions through improved management strategies for both carbon sequestration and production efficiency in Brazil. Specific strategies include improved forage quality, better breed selection and improved fertilizer management.
The greatest impacts were seen in integrated field management, including intensive rotary grazing, adding soil compost, reforestation of degraded areas, and selective planting of forage crops grown to sequester carbon in soils.
"My home country Brazil has more than 52 million hectares of degraded pastureland – larger than the state of California," said Amanda Cordeiro, co-author and doctoral student at the CSU. "If we can strive for a large-scale regeneration of degraded pastures, the implementation of Silvo agro forestry systems By adopting other diversified local management strategies for livestock production, Brazil can drastically reduce CO2 emissions. "
Next Steps
Although research shows a significant reduction in the GHG footprint of beef production through improved management strategies, scientists do not yet understand the full potential of switching to these emission-reducing practices as there is very little data on the adoption of practices worldwide.
"Asia, for example, is one of the fastest growing beef markets, but there is an imbalance between the focus of research on improving beef production and the growing demand for beef," said Cusack.
"We know that with the right land management and efficiency strategies, it is possible to significantly reduce emissions in all geographic regions. However, we must continue to push for additional innovation to make a real change in how the global beef system works, ensuring safe food supplies and a healthy environment. "