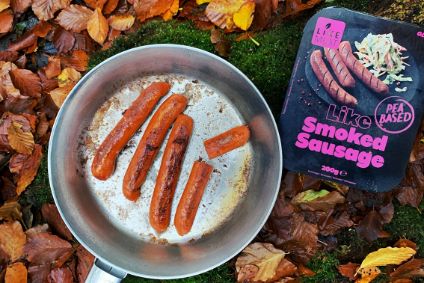 LikeMeat will hit China
Vegetable meat supplier The Livekindly Collective is preparing to enter China.
Kees Kruythoff, chairman and CEO of The Livekindly Collective, told Just-Food that the company plans to launch products in the second half of the year.
In an interview with Just-Food, Kruythoff said the US-based group plans to sell more than one brand in the country. The company is preparing to launch one of its existing brands in China and a product developed for the market.
"We have already developed a unique Chinese brand positioning," said Kruythoff. "It's very, very, very exciting. We're going to have a local brand made [and] We will bring international brands to China. We will have an international launch of LikeMeat there. "
Known as Foods United until early 2020, The Livekindly Collective is home to brands such as LikeMeat from Germany, Oumph from Sweden and Fry Family Food Co. from South Africa as part of a series of acquisitions.
Kruythoff pointed out that alongside the US, mergers and acquisitions could be part of The Livekindly Collective's plans for China, one of two new "priority" markets for the company.
"You get a combination of what we are introducing and basically will be introducing as international brands by making a brand specific and then combining or complementing with potential M&A whether or not that happens," he said.
Earlier this week, The Livekindly Collective announced that it had attracted more investment.
The Rise Fund, part of the private equity firm TPG, led the financing round, which also included existing investors, including Rabobank's investment arm.
In a statement, The Livekindly Collective said the investment was "a growth financing round" of $ 335 million, a pot that includes $ 135 million converted from an earlier tranche of the financing. Overall, the company said it raised $ 535 million in the first year.
For the full interview with Kruythoff, click here.