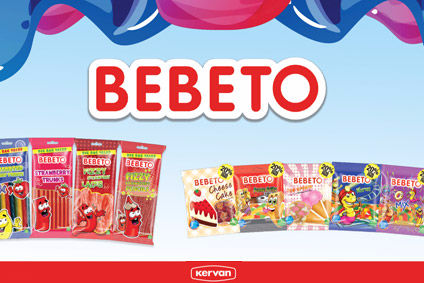 The Bebeto brand will also be sold in the UK following the 2017 deal
Turkish confectionery company Kervan Gida, which completed an initial public offering worth USD 60 million in December, used part of the proceeds to acquire a controlling stake in a Polish peer – ZPC Otmuchów.
The deal by the Istanbul-based owner of the confectionery brand Bebeto also includes a minority stake in ZPC Otmuchów subsidiary PWC Odra.
Kervan Gida said he used 55% of the IPO proceeds to invest in the two companies through its own subsidiary Kervan International to acquire the shares from the private equity firm Warsaw Equity Management and other unnamed minority shareholders.
ZPC Otmuchów, listed on the Warsaw Stock Exchange, had sales of EUR 50.4 million (USD 61.2 million) in the fiscal year ended December 31, 2020, while PWC Odra started in 2019, according to a statement announcing the deal Generated EUR 49.9 million. The companies have four production facilities with 600 employees and supply branded products to retailers such as soft candy, chocolate, marshmallows, fruit bars and savory snacks, as well as own brands.
Adem Demir, CFO of Kervan Gida, said the stake in ZPC Otmuchów is between 64.36% and 65.29%, which corresponds to EUR 23.5 million. EUR 3.8 million will be paid for a 26.95% stake in PWC Odra. The transaction is expected to be completed by the end of the current quarter.
Oguz Ay, Sales and Marketing Director at Kervan Gida, said: "We want to create significant regional synergies in the manufacture and sale of soft candy products through ZPC Otmuchów and the production facilities, sales channels and the existing customer base of the subsidiary PWC Odra."
In 2017, Kervan Gida bought the British confectionery manufacturer Dexters Confectionery, based in Chichester in the south-west of England. The company sells its eponymous brand and the Bebeto line to more than 12,000 retailers across the country.
Stuart Johnston, UK Unit General Manager added, "We are delighted with the latest news of the company's recent acquisition. Our business in the UK has grown 25% in the last 12 months alone. We strongly believe that Investing in the European market will be extremely fruitful and will go a long way in enhancing our brand value. "
Kervan Gida has a production facility in Istanbul and another in Akhisar, a city in the Manisa Province in western Turkey. It also has facilities in the United States, Germany, and Russia, and exports to 85 countries.