Australia has a lot to offer travelers. With its natural wonders, amazing wildlife, and vibrant cities, there are plenty of experiences to be had while exploring the place down under. Like all countries, though, it doesn't come without its dangers, so here are some essential tips for staying safe while traveling in Australia.
Look at Accommodation Reviews
Your first step is to find great places to stay, so look at accommodation reviews before booking a hotel, campsite, or hostel. If you want an experience like no other, Hahndorf Accommodation has beautiful scenery alongside a wide range of stay types, so you can enjoy the views from a tent, caravan, or room.
Research Crime Rates
Another thing to look out for before booking your stay is what the crime rates are like in the local area. Australia is an enormous country, so there are safe places alongside places where crimes are a little more common – you want to avoid the latter.
Learn What Animals to Avoid
Don't worry; you don't need to look out for drop bears, but there are plenty of Australian animals and insects you should steer well clear of. The place is riddled with spiders, snakes, sharks, and crocodiles, and while most of these creatures tend to leave humans alone, it's better to understand what's out there and respect their habitat.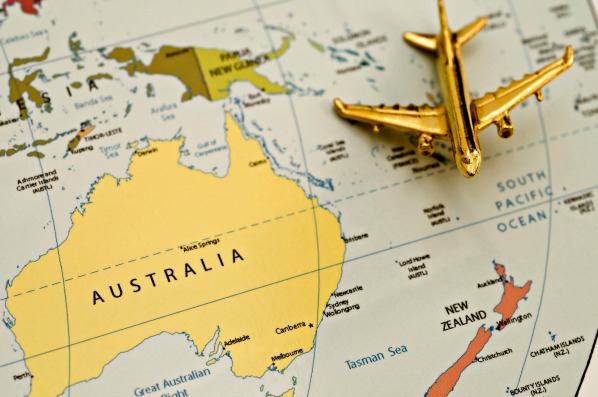 Wear Lots of Sunscreen
Due to its scorching sun, Australia has the highest rate of skin cancer in the entire world. If you go outside with no sunscreen and your skin exposed, you will get burnt, and you will spend the majority of your stay in agony. To avoid this, wear plenty of high SPF sunscreen along with a hat, sunglasses, and appropriate clothing.
Only Swim Where It's Safe
When traveling to Australia, you've probably thought about swimming in one of its beautiful oceans, but there are precautions to take before you do so. It's not just sharks you need to look out for – it's dangerous undercurrents and even more deadly creatures, too. To stay safe while enjoying the warm oceans, look out for signs indicating that it's OK to swim and never go out too far.
Stay Hydrated
Another danger you can run into while exploring the bush is dehydration. Australia is a hot country, and with such heat comes the need for plenty of water. Keep a water bottle with you at all times, and if you're ever going on a long journey, bring more than you need. Also, don't forget snacks!
Don't Take on a Hike You Can't Handle
There are plenty of wondrous national parks in Australia. Whether you're taking on the Kings Canyon Rim Walk or daring to climb Mount Arapiles, you need to make sure your fitness levels allow it. If you've never hiked before, consider doing only part of the route or taking an easier path so that you don't push yourself too hard. In such harsh heat, it is dangerous to do so.
Australia is a wonderful place to travel, so make the most out of your time by being prepared and staying safe.