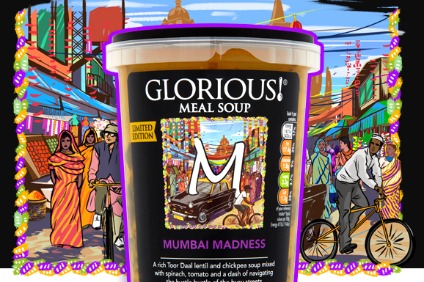 TSC Foods made unknown layoffs last year due to Covid-19
TSC Foods, a UK-based soup maker, plans to invest £ 2m (US $ 2.7m) in its facility in the town of Scunthorpe, east England, after the government announced a gradual exit from the pandemic-induced lockdowns Has.
The retail and food service supplier said the Cital will be used in machinery, equipment and general infrastructure and will be used to support business development and renovate staff facilities at the North Lincolnshire site.
TSC will create 100 full-time positions from the project and restore at least some of the layoffs made last year. In June, the company announced it had started talks with employees about 200 potential job cuts after operations outside of the home were severely impacted by restrictions imposed on Covid-19. At this point, sales fell by 75%.
A spokesman for TSC, which is part of the grocery and agriculture business. Liverpool-based Billington Group declined to say how many jobs were ultimately cut in the past year, other than that the number was "much lower" than the planned 200.
Managing Director Peter Allan said in a statement: "This investment reflects our continued commitment to supporting our team, our customers and partners and enables TSC to recover from a year that has been challenging for everyone." The investments will better serve our existing employees, improving the way we support and mentoring them on site with improved facilities, and most importantly, offering the opportunity to recruit an additional 100 positions across the company. "
TSC, formerly known as The Sauce Company, was acquired by the private Billington Group in 2014.
Glorious Food's vegan, vegetarian and gluten-free soup brand owner added that TSC expects its products to be in "high demand after the government announced its plans for economic recovery and the easing of lockdown restrictions."