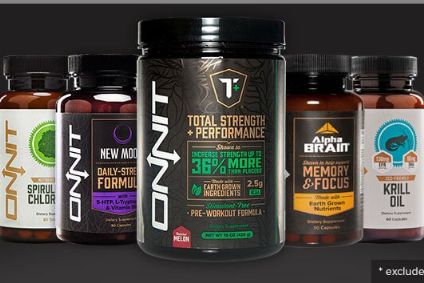 Onnit – soon in new ownership
Unilever has signed an agreement to acquire the US supplement business Onnit for an undisclosed price.
Texas-based Onnit, referred to by Unilever as a "holistic wellness and lifestyle company," was founded in 2010 by Aubrey Marcus. His "Alpha Product" is Alpha Brain, a nootropic brain supplement that is believed to help produce better memory, focus, and mental processing.
Onnit also offers a range of packaged foods, including fat butter nut spreads, as well as snack lines like Protein Bites and Protein Power Puffs.
Its products – which include sports nutrition supplements like creatine and glutamine, and sleep support products – are available in stores like Whole Foods Market and Sprouts. They are also sold by online retailers like Amazon. The company also sells sports equipment.
Peter ter Kulve, President of two companies – health and home care – at Unilever said: "Onnit is a leading brand in the fast growing nootropics segment. With its holistic health offering and digital-first model, Onnit is a perfect fit for our growing portfolio of innovative wellness and supplement brands such as Olly Equilibra, Liquid IV and SmartyPants Vitamins. "
The deal follows other recent acquisitions Unilever made from companies that sell vitamins and nutritional supplements. In November, the Magnum ice cream maker bought SmartyPants vitamins from the US. In 2019, Unilever acquired Olly Nutrition, a US company that supplies products from vitamins to protein powders to snack bars.
Onnits Marcus said: "From day one it has been my vision that Onnit will become a global movement that empowers people with the tools and information to reach their highest physical and mental potential. I am so proud of what we have achieved , and now, with the size and presence of Unilever, we're one step closer to inspiring millions more to take responsibility for their health and wellbeing. "
Onnit will continue to be based in the Texas city of Austin and will be led by CEO Jason Havey. Founder Marcus remains a brand ambassador.
Nestlé confirmed to media reports today (July 26) that discussions are ongoing to acquire The Bountiful Company, a US-based manufacturer of vitamins and nutritional supplements, majority owned by private equity firm KKR.