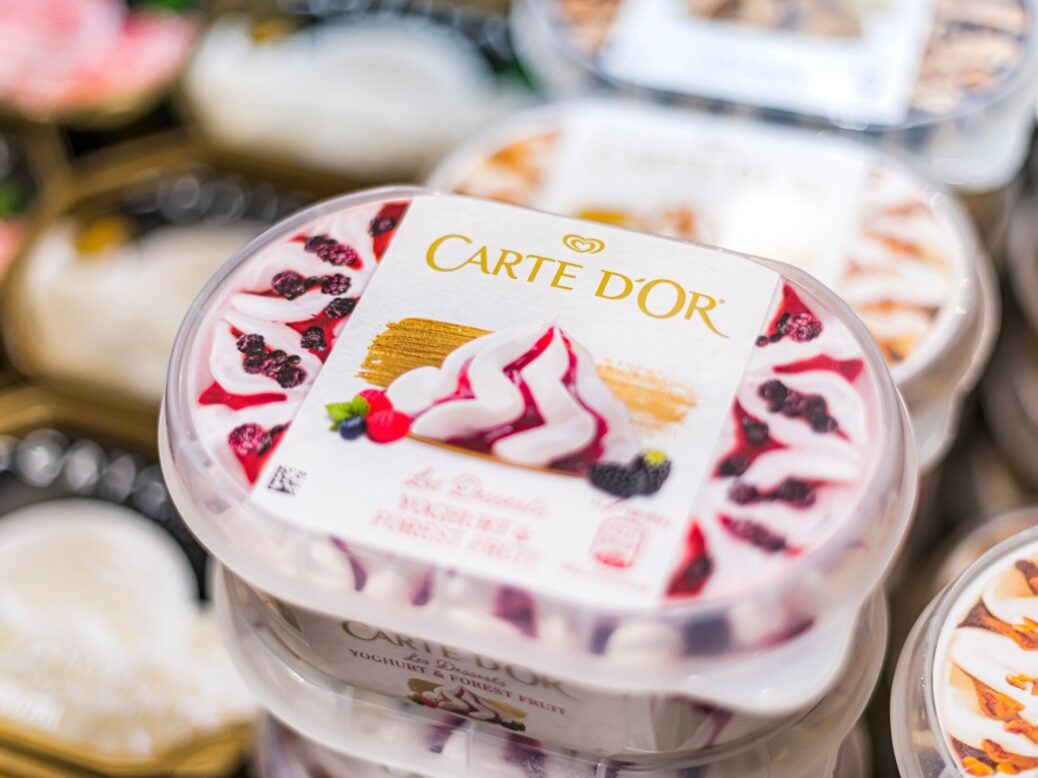 Unilever has confirmed 1,500 jobs will be cut under a business overhaul that includes a split of the FMCG giant's foods and refreshment division.
In a stock-exchange announcement, CEO Alan Jope revealed a reorganization into five divisions: Beauty and Wellbeing; personal care; homecare; Nutrition; and Ice Cream.
Each unit is to be "fully responsible and accountable for their strategy, growth, and profit delivery globally", Unilever said. The Knorr soups owner had been housing all its food assets – including ice cream – in its foods and refreshment business unit.
The move comes amid speculation over the future of Unilever's food business and on the heels of the group's failed GBP50bn (US$67.4bn) bid for GlaxoSmithKline's consumer healthcare business last week. Despite Unilever calling a halt to its pursuit for those assets, the company remains committed to a new strategy of "materially" expanding its presence in "health, beauty and hygiene".
Outlining the plans last week, Jope indicated he would weigh up the future of parts of the company's food portfolio. The Unilever chief also said the company was set to change its operating model and details have come today.
Martin Deboo, an analyst at US investment bank Jefferies, said the question of asset disposals has not been addressed by Jope in the latest commentary but suggested splitting the business into key category areas opens up clearer options for divestments.
Content from our partners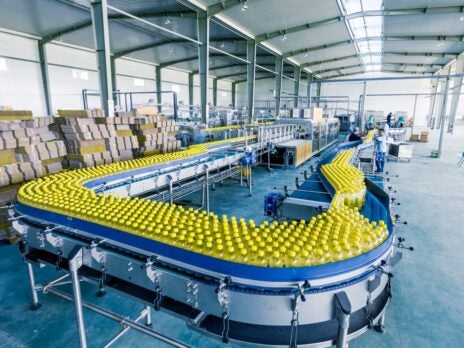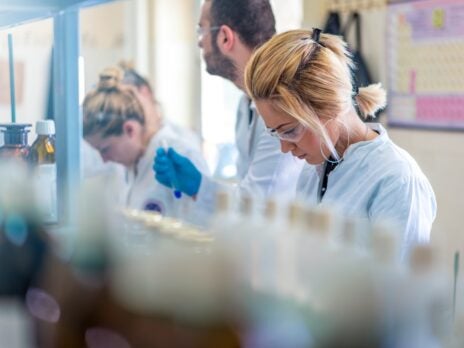 Writing in a follow-up note, Deboo said: "Unilever has been adamant that the statement implies nothing about the direction of portfolio rationalisation. But the creation of category-aligned cost and asset bases must surely facilitate more options."
He added: "The splitting of ice cream from foods facilitates a whole or partial exit from either, where we think that saying goodbye to ice cream would be the more emotional choice. Were GSK still to land (unlikely), we assume it would be carved up between Personal Care and Beauty and Wellbeing."
The job cuts will include around a 15% reduction in senior management roles and 5% in junior management, Unilever said, adding factory workers will not be impacted. The company employs 149,000 people across its global network, where its food, personal care and hygiene brands are sold in 190 countries, according to its website.
Jope said: "Our new organizational model has been developed over the last year and is designed to continue the step-up we are seeing in the performance of our business.
"Moving to five category-focused business groups will enable us to be more responsive to consumer and channel trends, with crystal-clear accountability for delivery. Growth remains our top priority and these changes will underpin our pursuit of this."
Deboo picked up on Jope's "developed over the last year" comments in the context of New York-based activist investor Trian Partners, which has previously been active in pressing other consumer goods companies, reportedly acquiring a stake in Unilever. That news raised the ante on Unilever in the wake of criticism from another investor, London-based Fundsmith Equity.
"A pre-emptive rebuttal, we presume, of the charge that this is a knee-jerk response to post-GSK criticism and the disclosure of stake-building by activist investor Trian," Deboo wrote.
As part of the management changes, Hanneke Faber, the president of the current foods and refreshment arm, will become president for nutrition, housing scratch cooking, healthy snacking, functional nutrition, plant-based meat and Unilever's foodservice-focused unit, food solutions.
Matt Close, the existing EVP for ice cream, has been pointed out as president for what is now a separate business group for the category.
Meanwhile, Terry Smith, the CEO and co-founder of Fundsmith Equity, had issued a series of critical commentaries about the Marmite owner's performance.
Pressure mounted this week, when Trian Partners, led by billionaire businessman Nelson Peltz, was understood to have built up a stake in Unilever. Trian had previously been involved in pressing for change at companies including the former Cadbury Schweppes, PepsiCo and Procter & Gamble.
Smith had argued the FMCG heavyweight had "lost the plot", jumping on Hellmann's as a case in point, describing Unilever as "laboring under the weight of a management which is obsessed with publicly displaying sustainability credentials".
Last Friday, he weighed into Unilever's management again in the wake of the GSK debacle, arguing they should focus on improving the performance of its current business "before taking on any more challenges".
Smith added: "Unilever's performance has been poor. It is the worst performer by a considerable margin amongst the multinational FMCG companies we have owned and not just in terms of share price but also in terms of sales growth.
"The company would have us ignore this long-term underwhelming performance and talks about sales growth for the nine months ended September 2021 being their fastest for eight years. The irony is that foods and refreshment, the business they planned to sell if they were to buy GSK Consumer, outperformed the rest of the business, the one they wanted to materially expand, two to one."
"Art from observing that one swallow doesn't make a summer and a few quarters of growth do not amount to a satisfactory track record, we would also suggest that Unilever shouldn't seek long-term shareholders if it doesn't want them to judge its long-term performance."
Deboo expressed optimism the new business proach will foster a better financial performance.
"The consequence should be more aligned delivery of category strategies and plans, and hence, hopefully higher growth rates. But the offsetting reality is that Unilever will still need a more integrated go-to-market capability on the ground, not least in markets like India, where the retail channel is fragmented."
Unilever said the new management structure will take effect from 1 ril.
Fernando Fernandez, the EVP for Latin America, has been pointed out as President of Beauty and Wellbeing, which includes hair care and skin care, along with vitamins, minerals and supplements, and Unilever Prestige – a standalone premium personal care business unit.
Fabian Garcia, the President of North America, becomes President of Personal Care, featuring skin cleansing, deodorants, and oral care.
Finally, Peter ter Kulve will remain in his role as president for Home Care, including fabric care, home and hygiene, and water and air.
In other areas within management, Unilever said Sanjiv Mehta will continue to lead the Mumbai headquartered subsidiary Hindustan Unilever.
Sunny Jain, the current president of Beauty and Personal Care, is leaving Unilever to pursue other interests.